Smooth Burgers!
This small venue (7 seats) in Ikebukuro is one the pleasant surprises of this project.
The restaurant may be small but the main room is separated from the kitchen and cashier by a staircase, making it a very quiet place. With its cozy atmosphere, East Village is a perfect hang out. You'll feel right at home!
Most importantly, the burgers are incredibly tender. The meat melts in your mouth, just like the fat tuna "o-toro" sushi. Just fabulous! Their secret is the way they constantly "massage" their ground meat inside plastic bags; it makes it very tender, very juicy and very good.
The burgers are also well balanced. All the ingredients, meat and toppings, are well mixed together, resulting in a perfect combination. The bun is soft and feels just right.
The specialty of the house is clearly the cheese burger. It comes in various versions, mozzarella, Swiss cheese or German cheese. Whichever cheese you choose, it will melt in your mouth and leave an intense aftertaste.
Lastly, the potatoes are original in shape and good in taste.
East Village is an excellent little burger shop, the kind of which we would like to see more!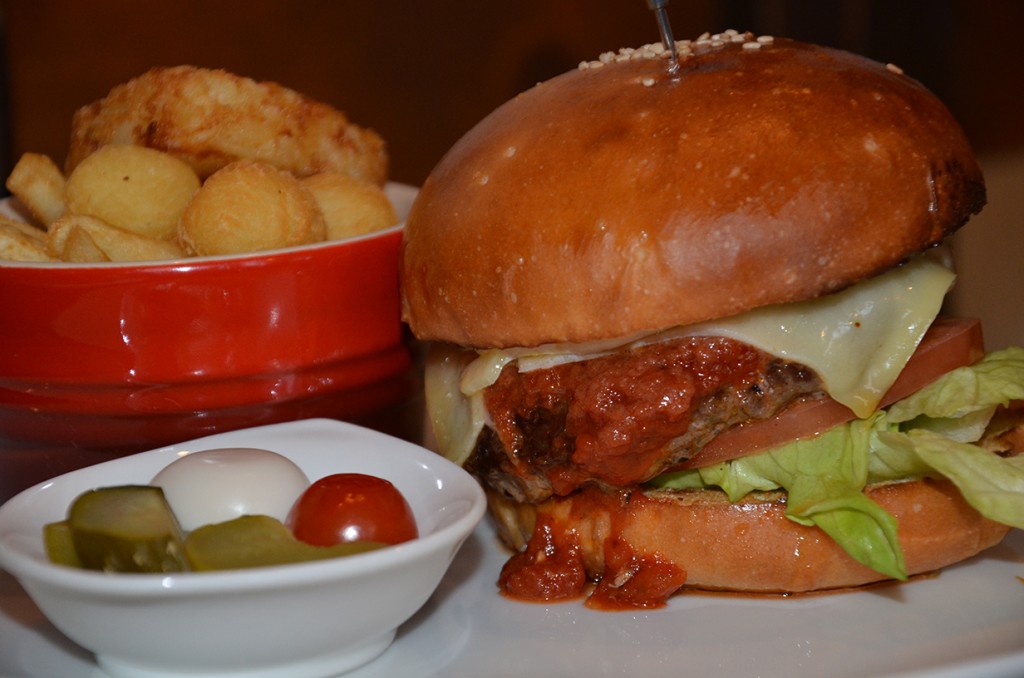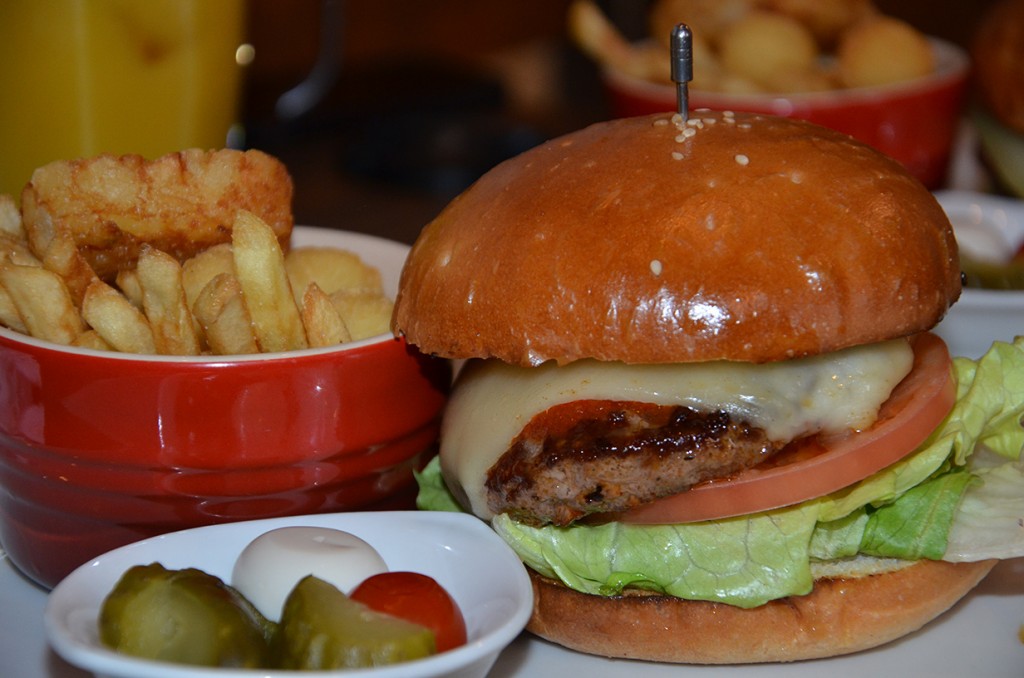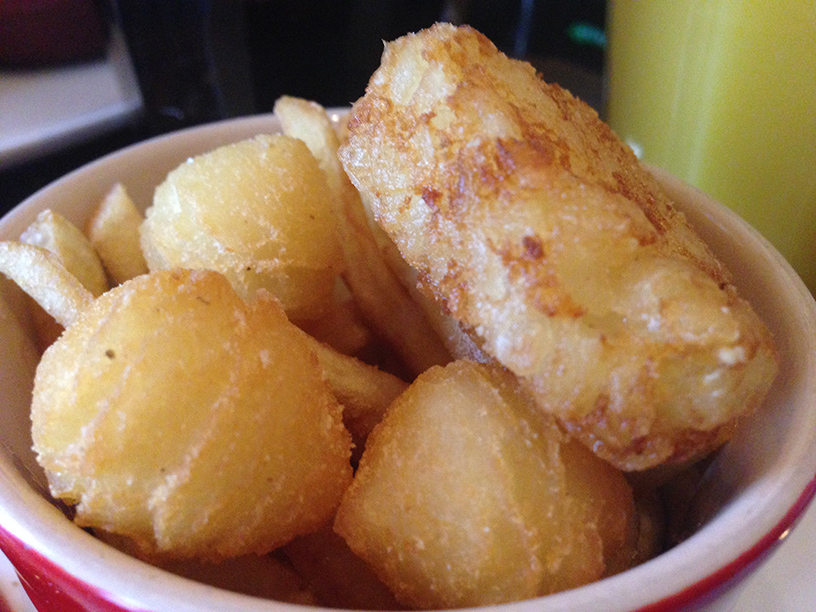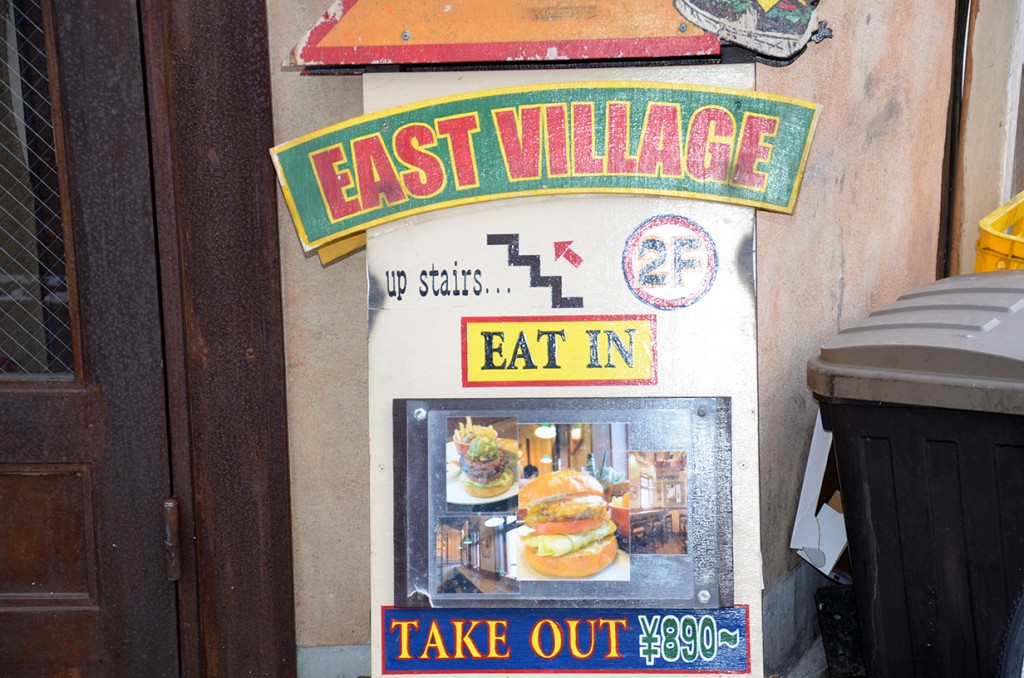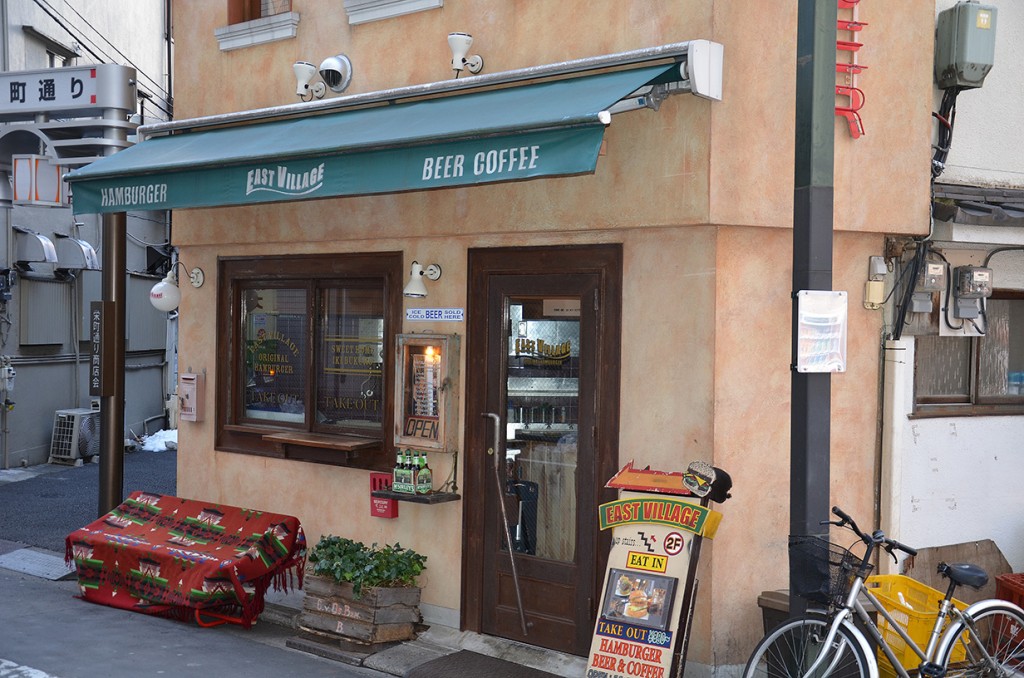 Address in English: Tokyo-to Toyojima-ku Higashi Ikebukuro 1-13-1
Address in Japanese: 東京都豊島区東池袋1-13-1