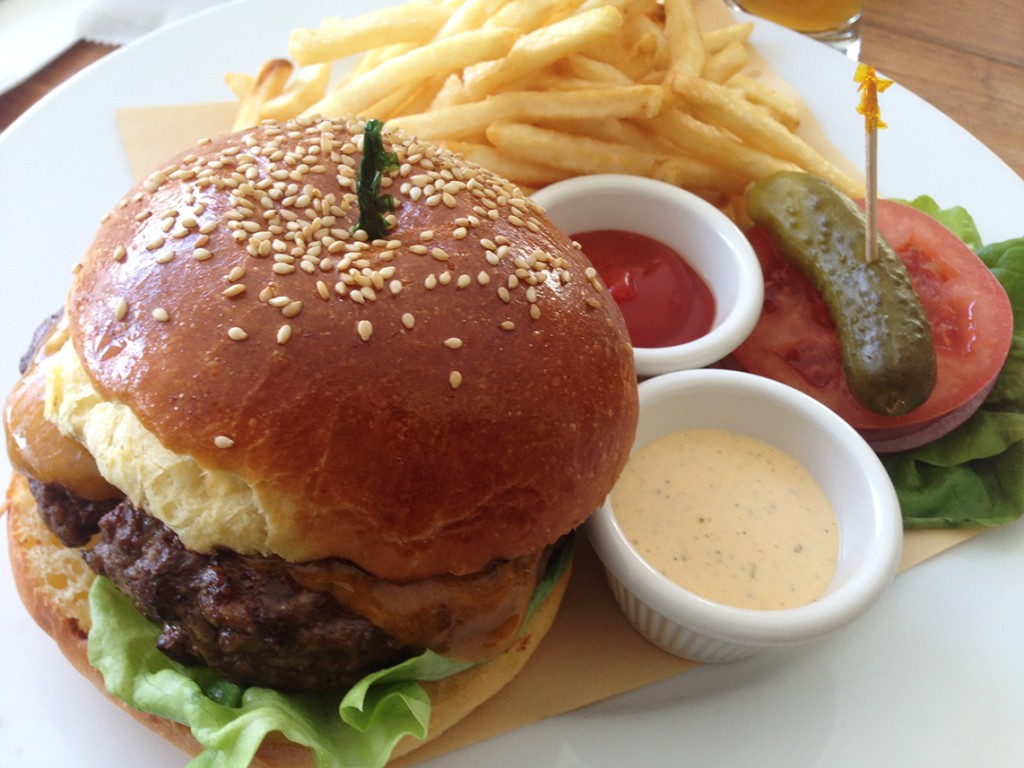 T.Y. Harbor is an excellent American diner with a brewery attached (it somehow reminds me of BJs back in LA). As you enter the place, you're welcomed by the good flavor of freshly baked bread floating around (there's a bakery inside). The venue itself is spacious and the atmosphere is pleasant, especially when you are in the terrace in front of the canals of Tennozu Isle and Shinagawa Seaside: the perfect settings for a romantic dinner or a friendly hangout.
The menu is rich, with all kinds of American cuisine, focusing on meat and beer. The cheeseburger they serve is only one item among many. Classic in style, it is quite decent and will satisfy all burger lovers. The meat is good and so are the fries. You can choose the size of the patty (a third or half a pound).
Note that T.Y. Express, the group that runs T.Y. Harbor, also boasts other good restaurants in Tokyo, Beacon and Smokehouse to name a few.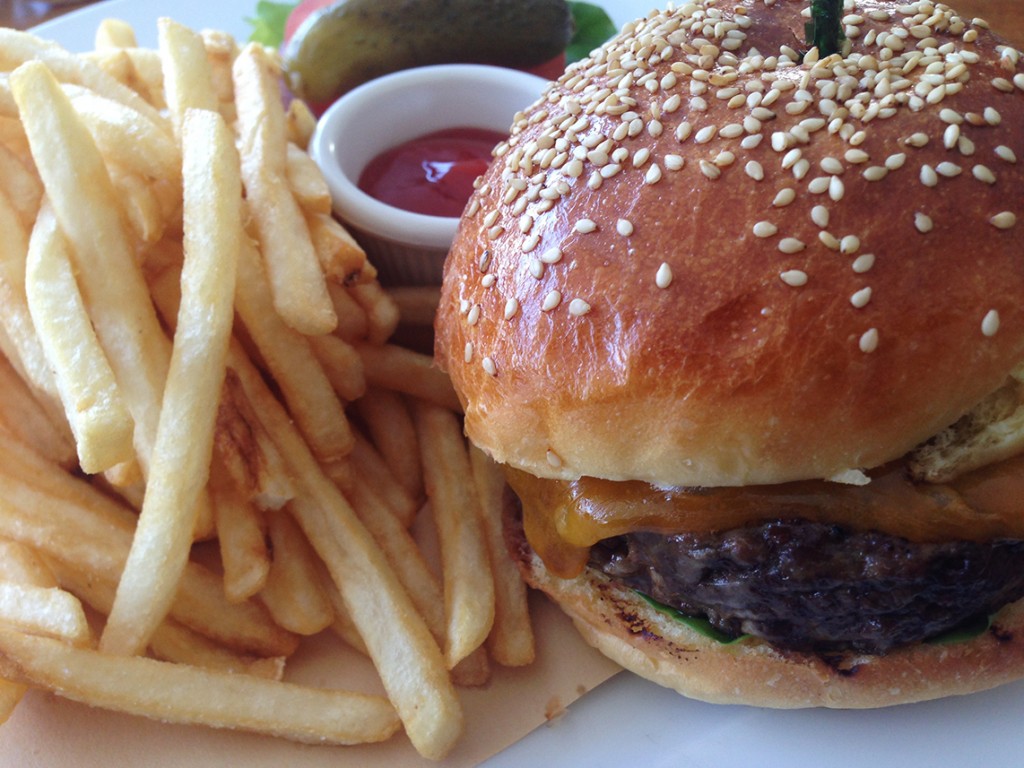 Website: www.tyharborbrewing.co.jp/en
Address in English: Tokyo-to Shinagawa-ku Higashi Shinagawa 2-1-3
Address in Japanese: 東京都品川区東品川2-1-3