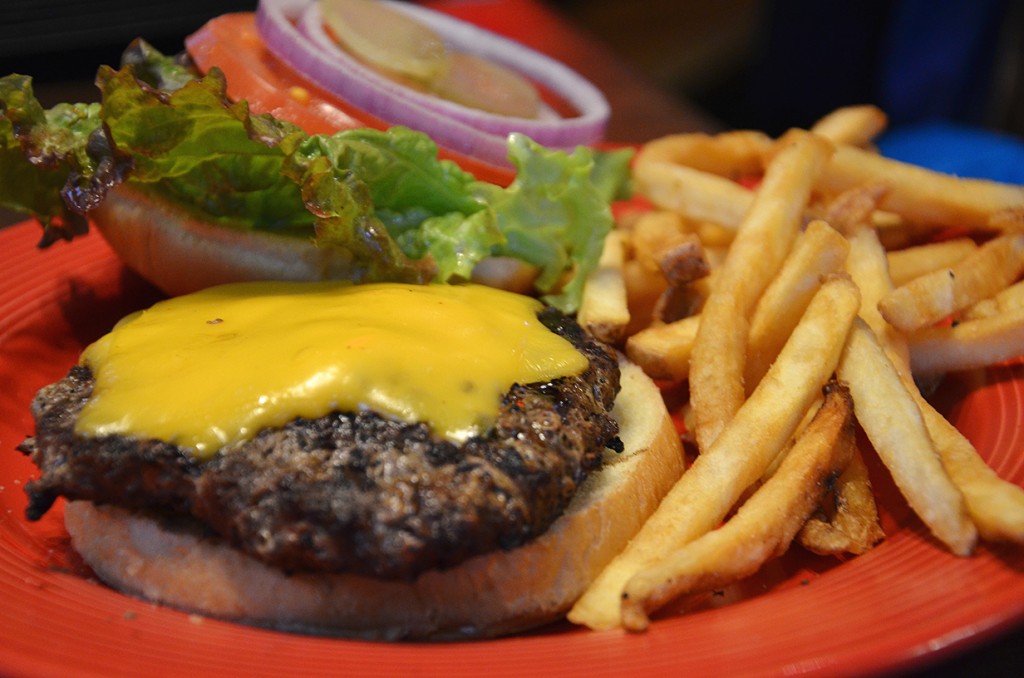 A classic American diner, TGI Fridays, with its great party-like atmosphere is especially popular among young people and foreigners. They serve many kinds of beverage and food; among other things: burgers.
The burger selection is limited to some standard items and their own original "Jack Daniel" burger (with a special sauce). TGI Fridays is not a burger specialist, so don't expect the best burgers in your life. Still, they serve decent burgers that would stifle any sudden burger craze. I found them a bit dry though (a common flaw among classic-style burgers), to the point that you want to add ketchup in them. A pity!
Still, TGI Fridays is a classic, to be tried if only for the atmosphere.
Note that they have several venues throughout Tokyo (see website).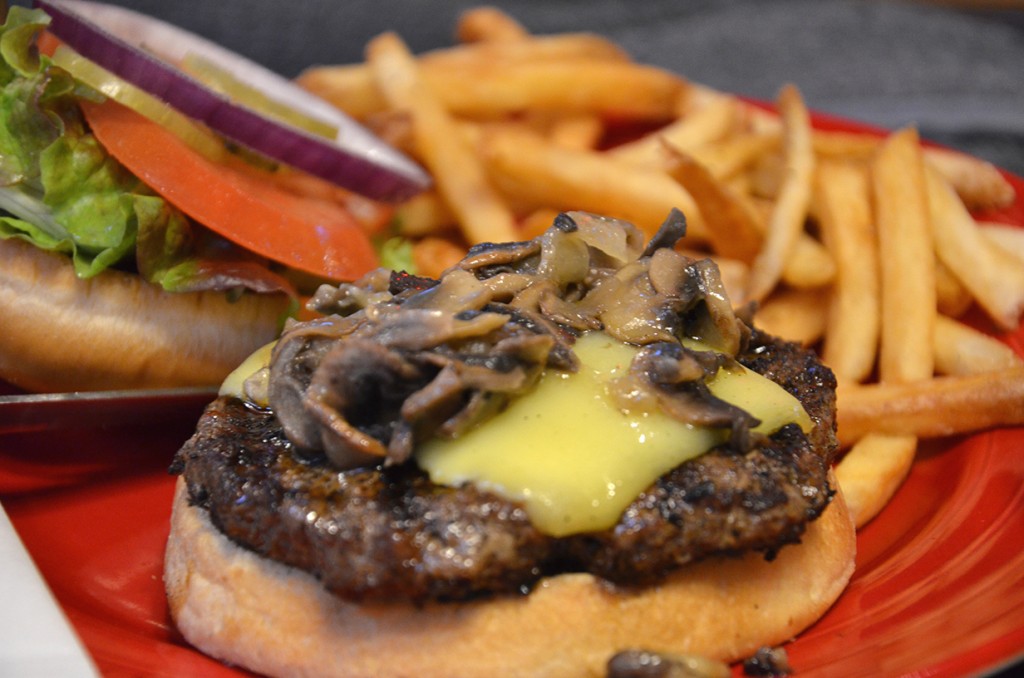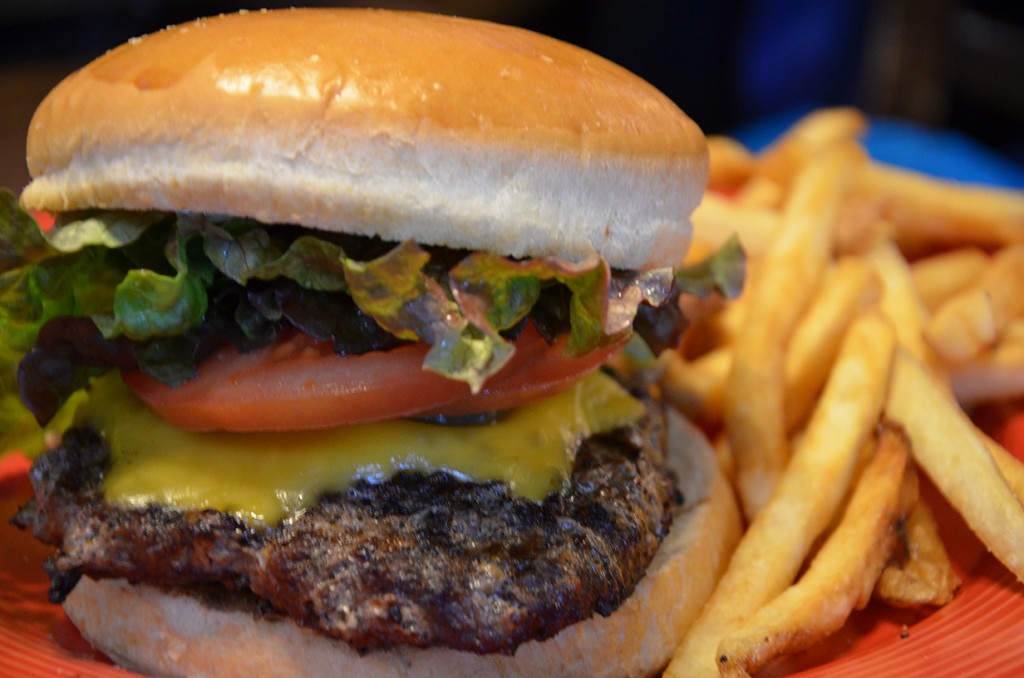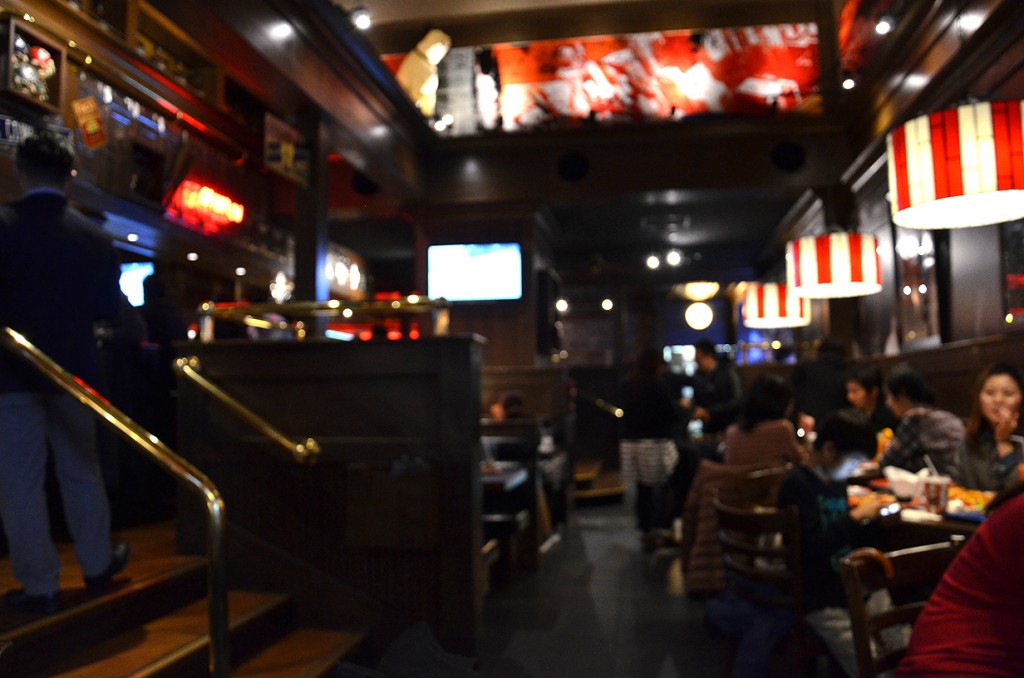 Website: www.tgifridays.co.jp
TGI Fridays Shibuya
Address in English: Tokyo Shibuya-ku shinnan 1-19-3
Address in Japanese: 東京都渋谷区神南 1-19-3

TGI Fridays Shinagawa
Address in English: Tokyo Minato-ku Takanawa 3-13-3
Address in Japanese: 東京都港区高輪3-13-3

TGI Fridays Machida
Address in English: Tokyo Machida-shi Hara Machida 6-9-18
Address in Japanese: 東京都町田市原町田6-9-18

TGI Fridays Roppongi
Address in English: Tokyo Minato-ku Roppongi 3-12-6
Address in Japanese: 東京都港区六本木3-12-6

TGI Fridays Ueno
Address in English: Tokyo Taito-ku Ueno 4-9-6
Address in Japanese: 東京都台東区上野4-9-6

TGI Fridays Harajuku
Address in English: Tokyo Shibuya-ku Jingumae 6-3-2
Address in Japanese: 東京都渋谷区神宮前6-3-2

TGI Fridays Ikebukuro
Address in English: Tokyo Toyoshima-ku Higashi Ikebukuro 1-21-2
Address in Japanese: 東京都豊島区東池袋1-21-2