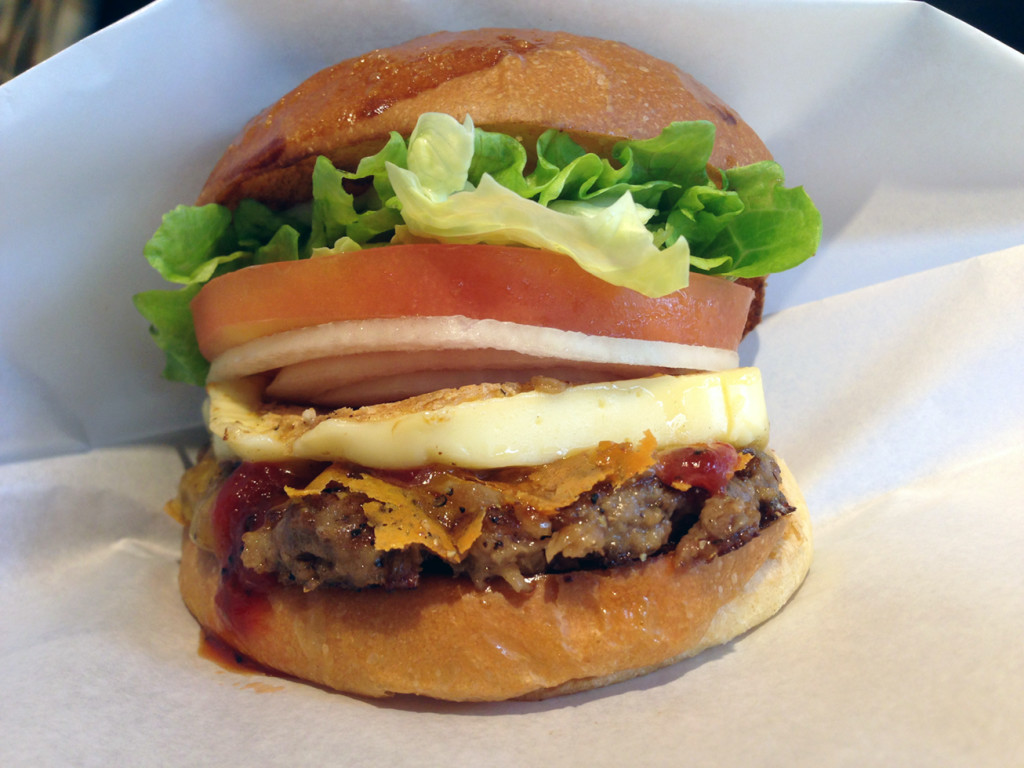 This local burger joint doesn't impress with its interior (nor by its menu for that matter) but still serves better burgers than any fast food chains you might find in the vicinity. Their burgers taste good and this is what matters, right? Well, I found that they really lacked some weight and depth and gave the feeling of "cheap" burgers.
As the venue name tells, you'll find the classic "Sasebo Burger" in their menu. But the story is the same here: it tasted good but left me unsatisfied.
It's a nice place nonetheless and a decent choice… until a better venue comes to the neighborhood.
By the way, you might know this burger joint by its old name "Ca c'est beau Burger" (French pun?).
Note that they have other venues in the West side of Tokyo as well (Koenji, Kichijoji etc… see website for more info).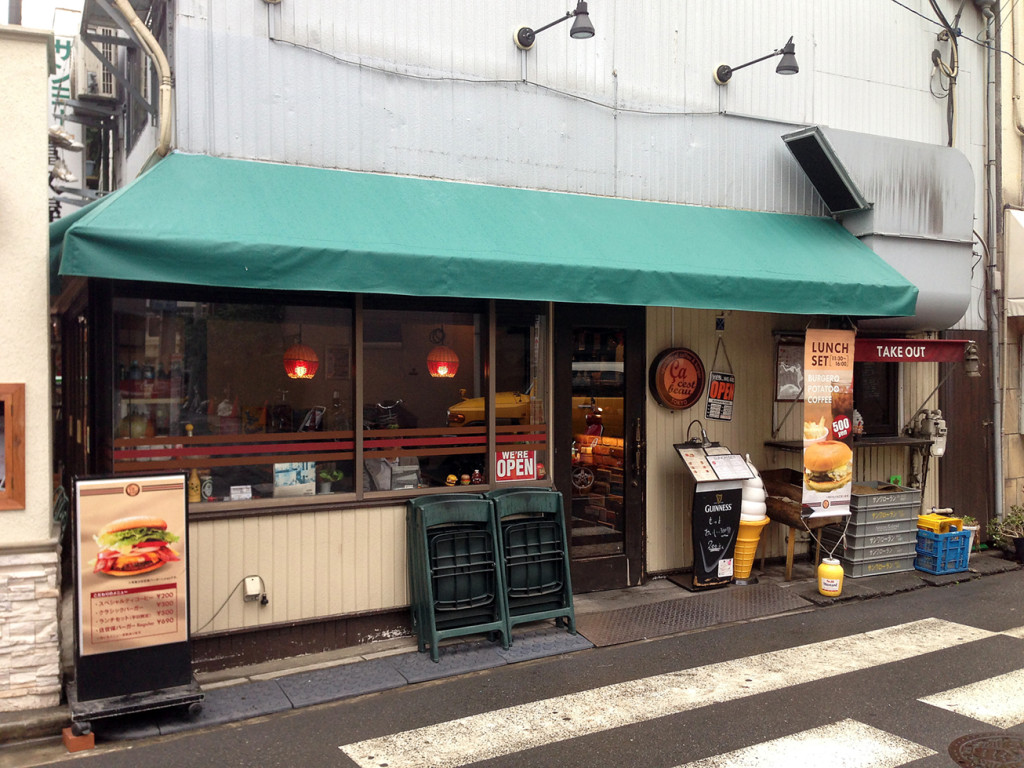 Website: http://sasebo-burger.jp
Address in English: Tokyo-to Nakano-ku Nakano 3-35-6
Address in Japanese: 東京都中野区中野3-35-6