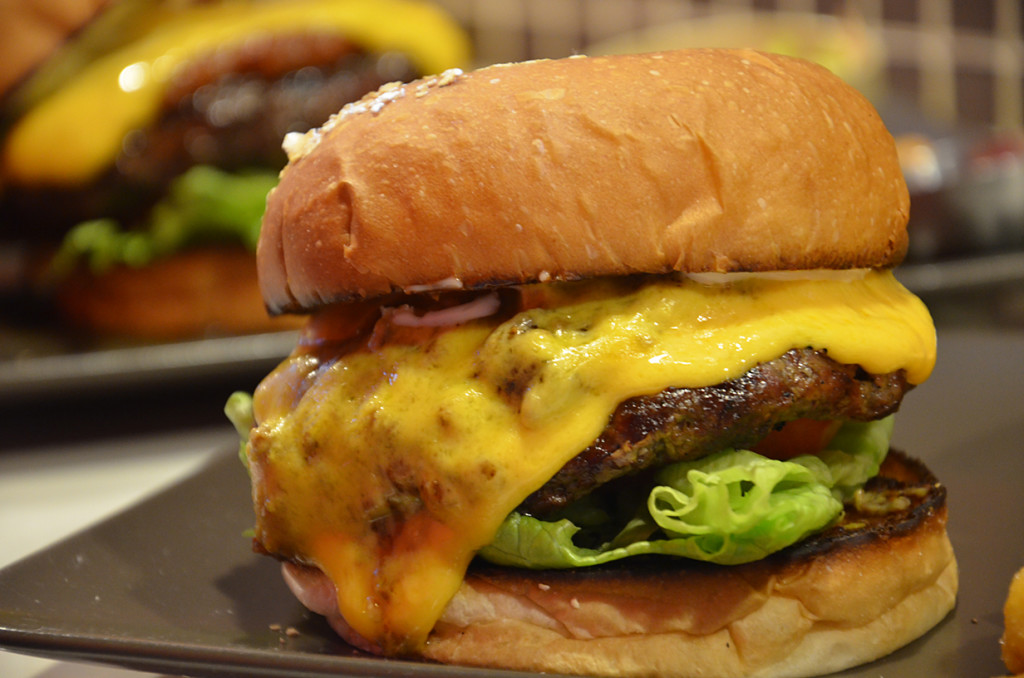 A Juicy Heaven!
Fatz is a hidden treasure in Tokyo. You won't find two places like that in Japan. The burgers there are just incredible.
Located in the romantic Koenji, you won't be impressed by the look from the outside (and be sure to check on the map below because you'll need to go through some small alleys to find it) but as soon as you enter the place and are welcome by Jon, a huge American guy, you know you're in for a great experience. I mean it cannot be more authentic than that! (Incidentally, Jon speaks perfect Japanese and makes his Japanese customers feel as comfortable as his foreign customers).
And sure enough, Jon makes amazing burgers! They are made with the finest ingredients and are all cooked to order. In fact you customize your own burger at Fatz by choosing your bun, your toppings, your meat and your sauce. You can ask Jon for suggestions as well.
As you wait behind the counter, you can see how seriously Jon takes his burgers and how much pride he puts in them. The result : burgers packed with flavor and juiciness! And the amazing thing is that they get better and better with each bite (as the sauce slowly accumulates at the bottom). The last bite is divine! Mine was decadent, I still dream about it :)
Note: the yummy cupcakes you see on the counter are made by Jon's mother. They're different each month, depending on the season. Try them as well.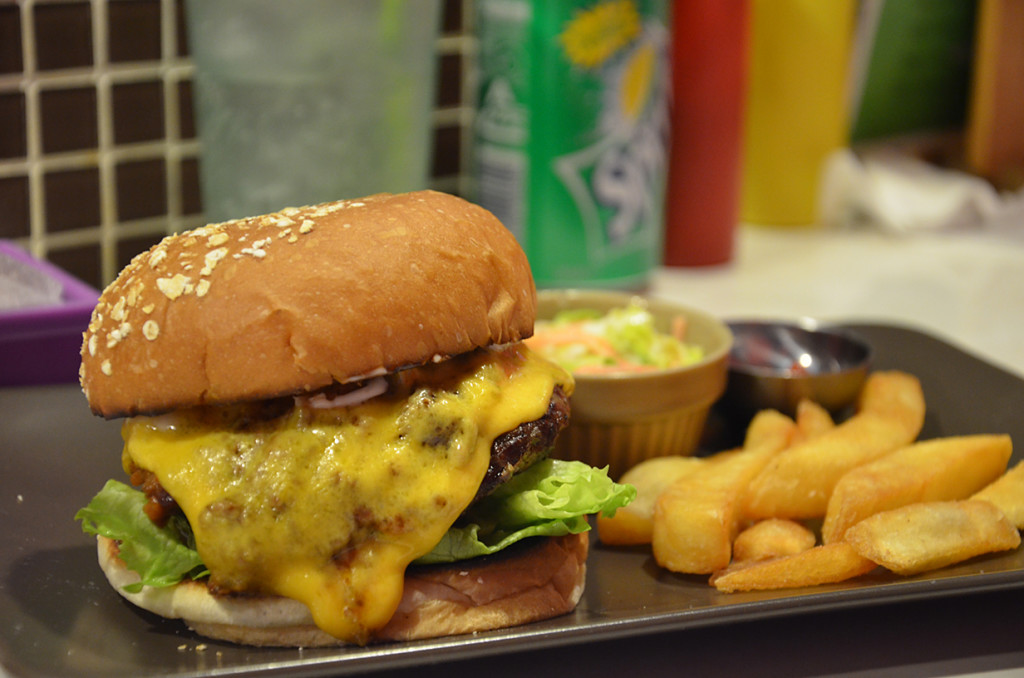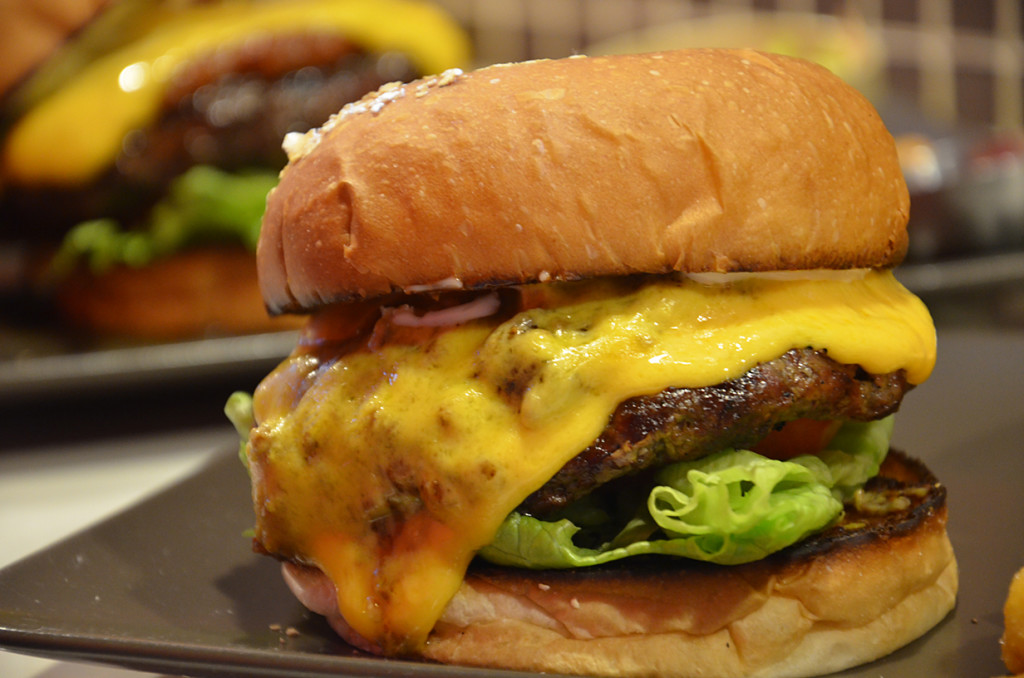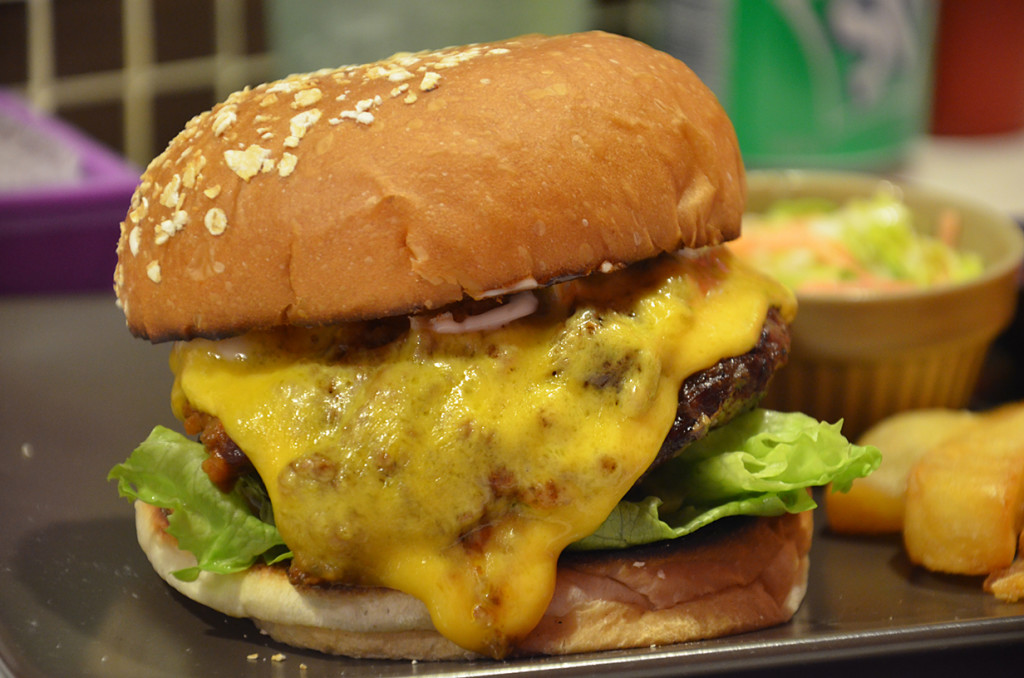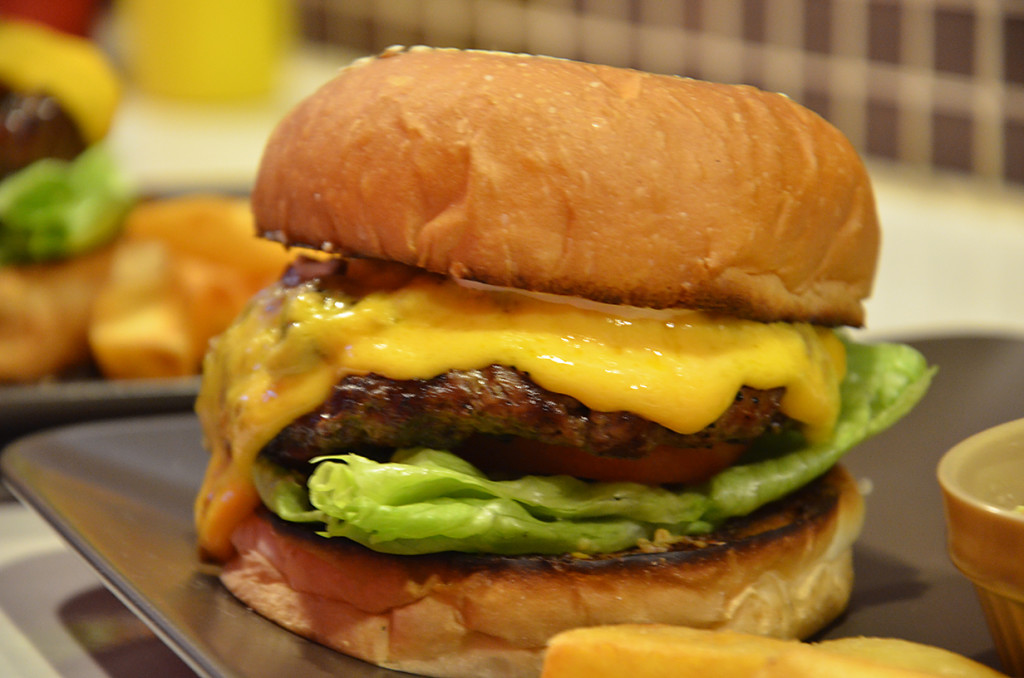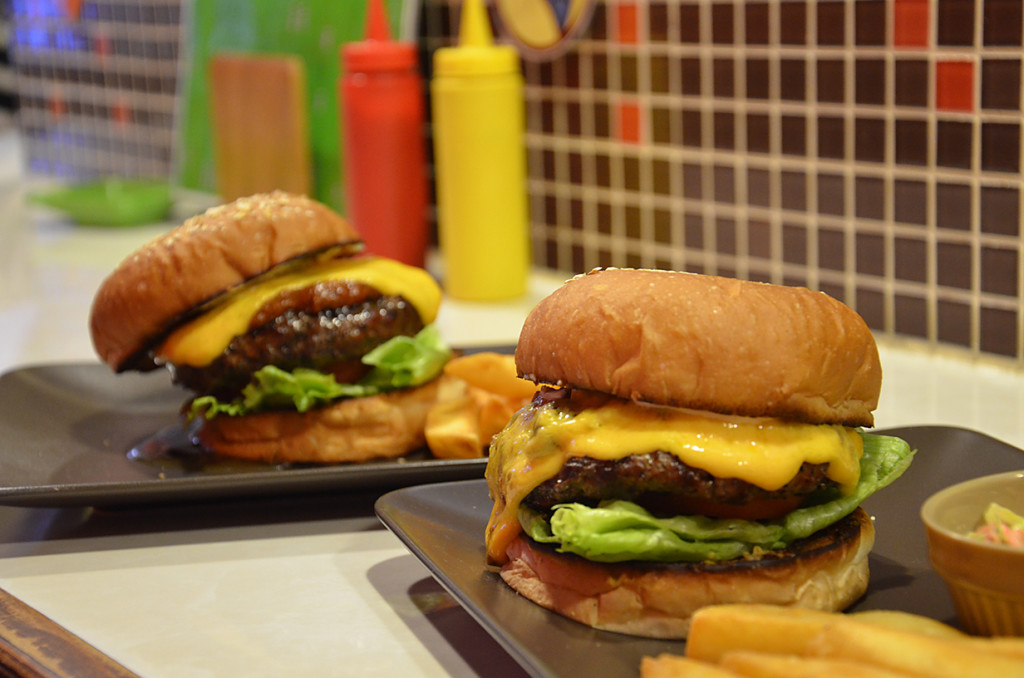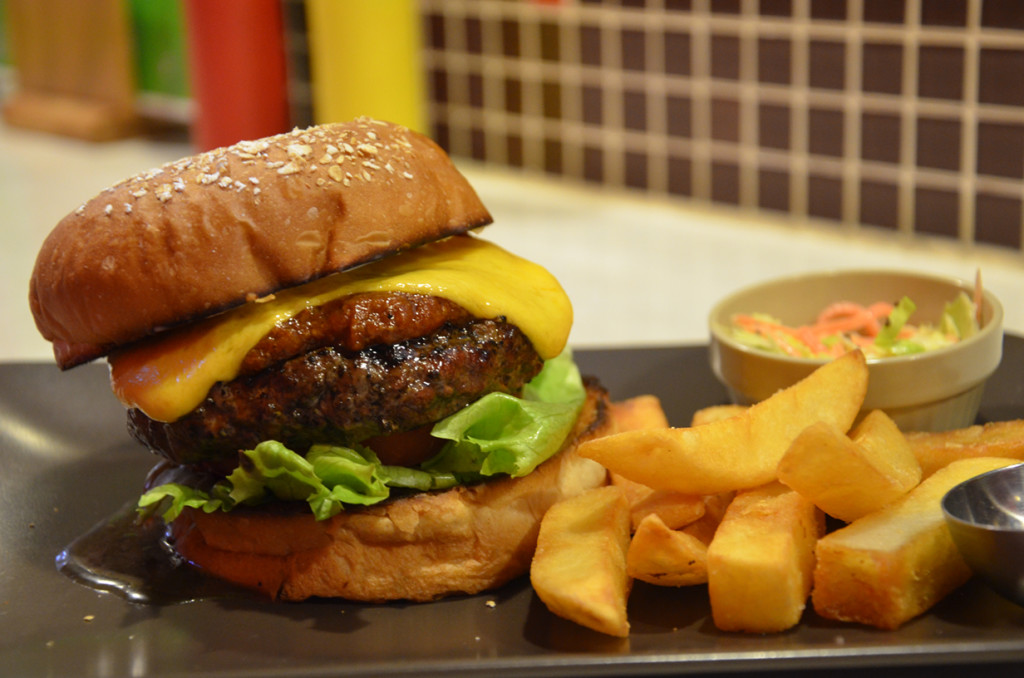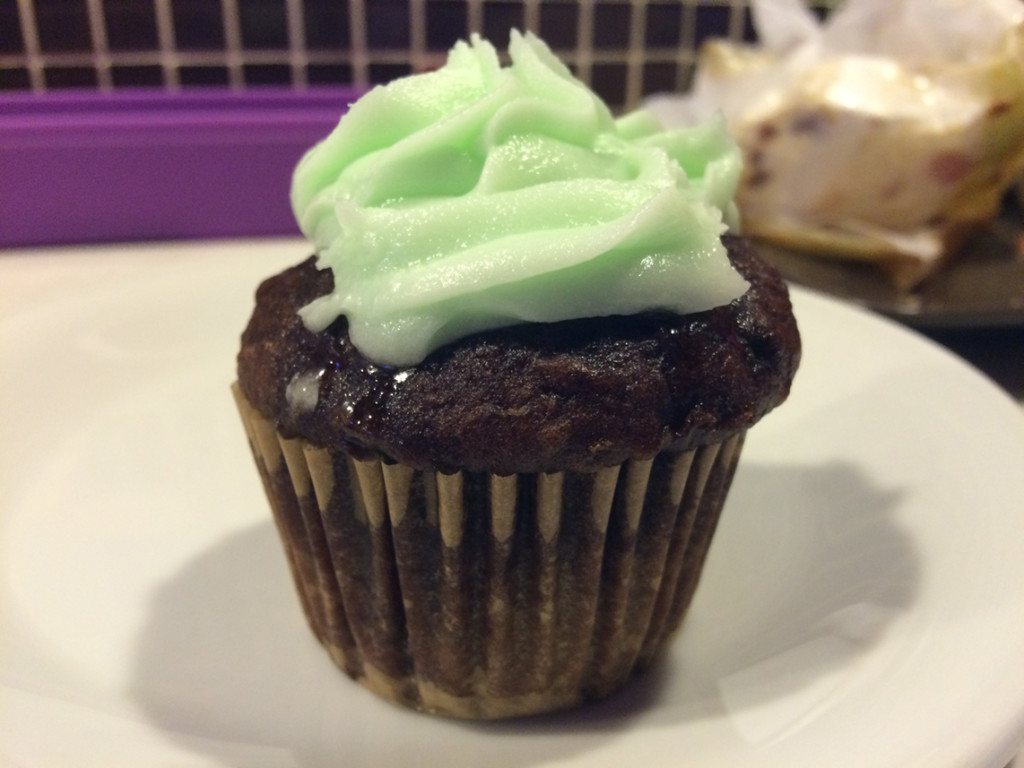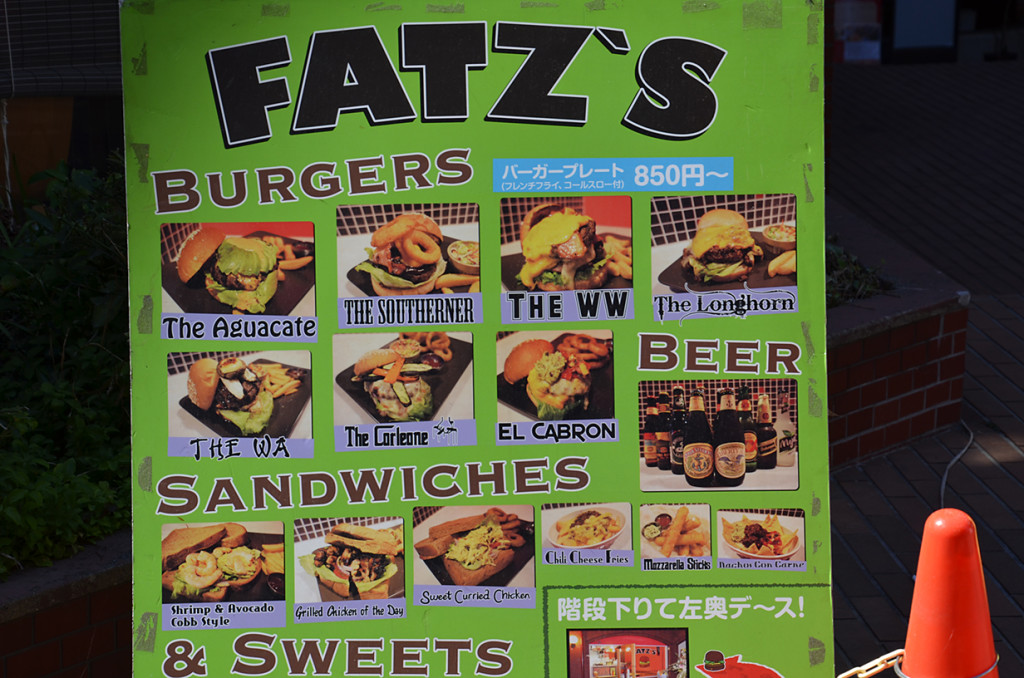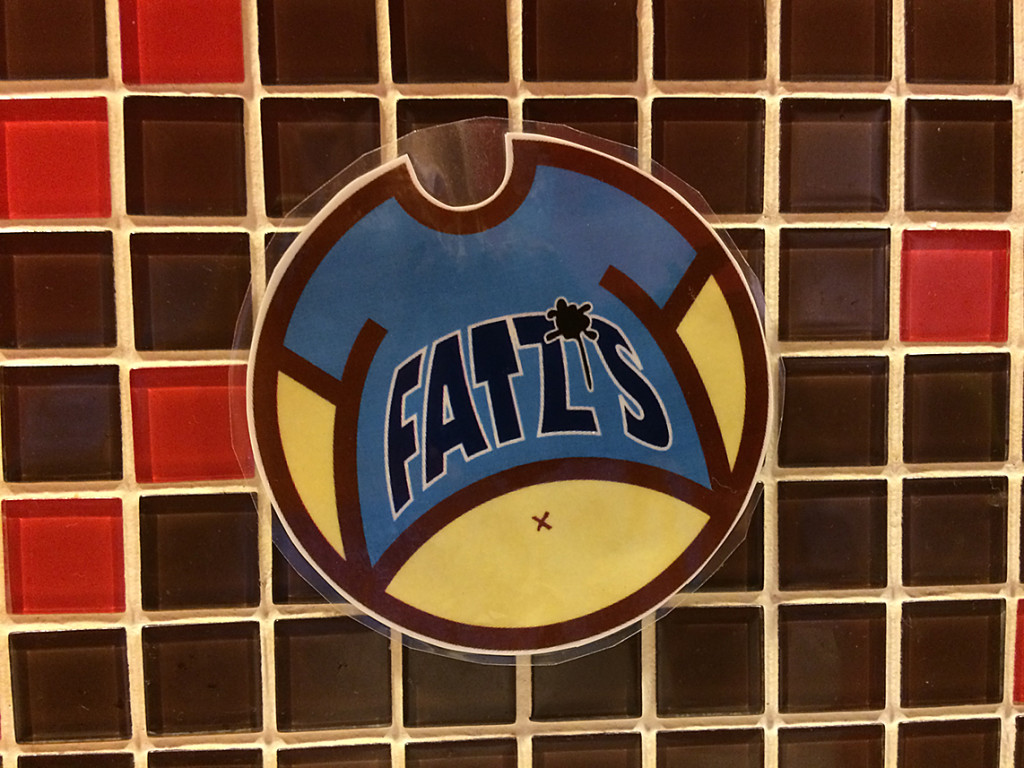 Website: http://fatzs.lolipop.jp/
Address in English: Tokyo-to Suginami-ku Koenji-kita 3-21-19
Address in Japanese: 東京都杉並区高円寺北3-21-19