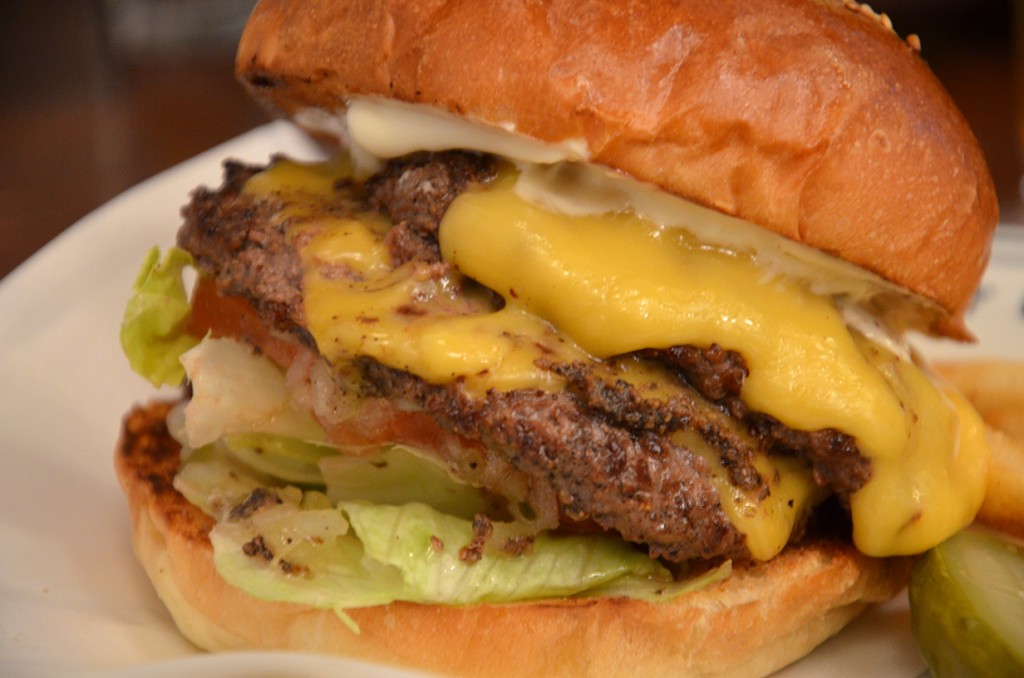 Divine!
One of the best burger venues in town! If you've never been to Firehouse then try at once and experience how a good burger should taste. This is the burger venue all other venues are ranking against (and, incidentally, some of the best venues in town were created by chefs who debuted at Firehouse).
The double cheese burger that I took was simply incredible. It was heavy and I could sense that this was a solid burger. Then, with the first bite, the magic happened. Within seconds I was overwhelmed with the full bodied taste of meat and cheese. The meat, combined with layers of luscious cheese and dripping sauce, just melted in my mouth. Amazing! I'm sure this is the burger Jimmy Buffet sang about, no kidding :)
Take a seat behind the counter and just look how they cook these bad boys on their seasoned flattop griddle. Just splendid!
Firehouse is a popular place so expect to line up a bit. It's well worth the wait though.
Website: www.firehouse.co.jp/the_burger.html
Address in English: Tokyo-to Bunkyo-ku Hongo 4-5-10
Address in Japanese: 東京都文京区本郷4-5-10