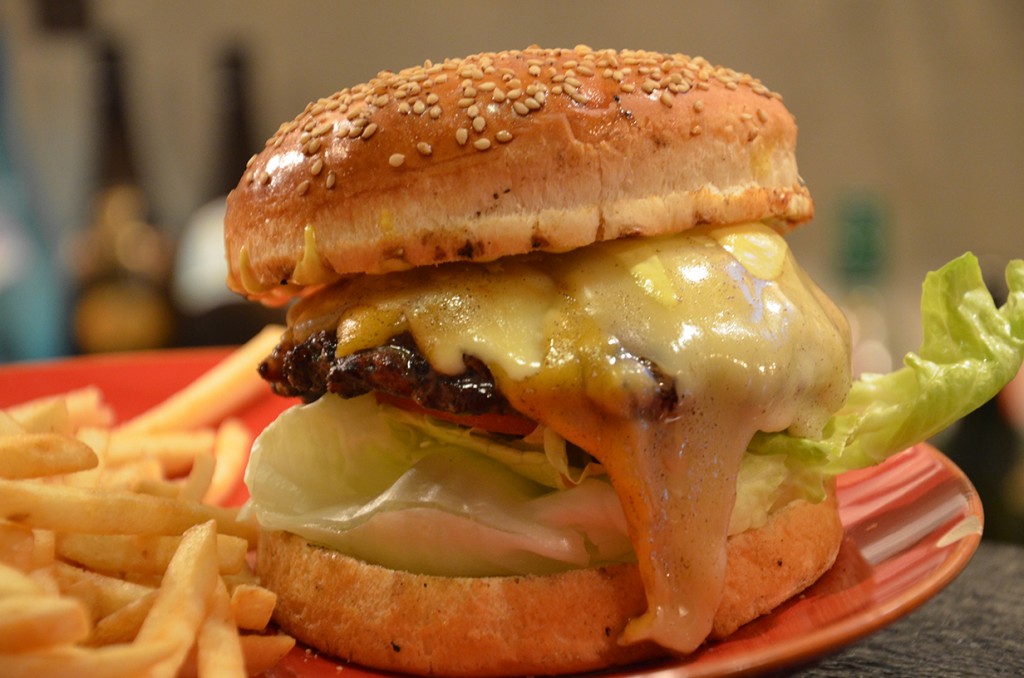 Only 5-min away from Shibuya station, W.P Gold Burger is not the kind of place you discover by accident: it is completely hidden in a backstreet. You'll never find it if you don't check the address. This means that this venue is mostly frequented by regulars. The venue itself looks like a local bar, with a long counter behind which you can see the staff cook your burgers.
The menu is classic and so are the burgers: classic in style. They are voluminous (my simple cheese burger was already a huge piece) and good. A bit dry though. The only real reproach I will make is on the most important item, the meat, and its average quality (I had small chunks of hard fat in it).
I enjoyed my burger though, as I'm sure you will yours. The best time to pay a visit to W.P.G Burger is at night (the place stays open after midnight) to enjoy your burger with beer or a glass of wine.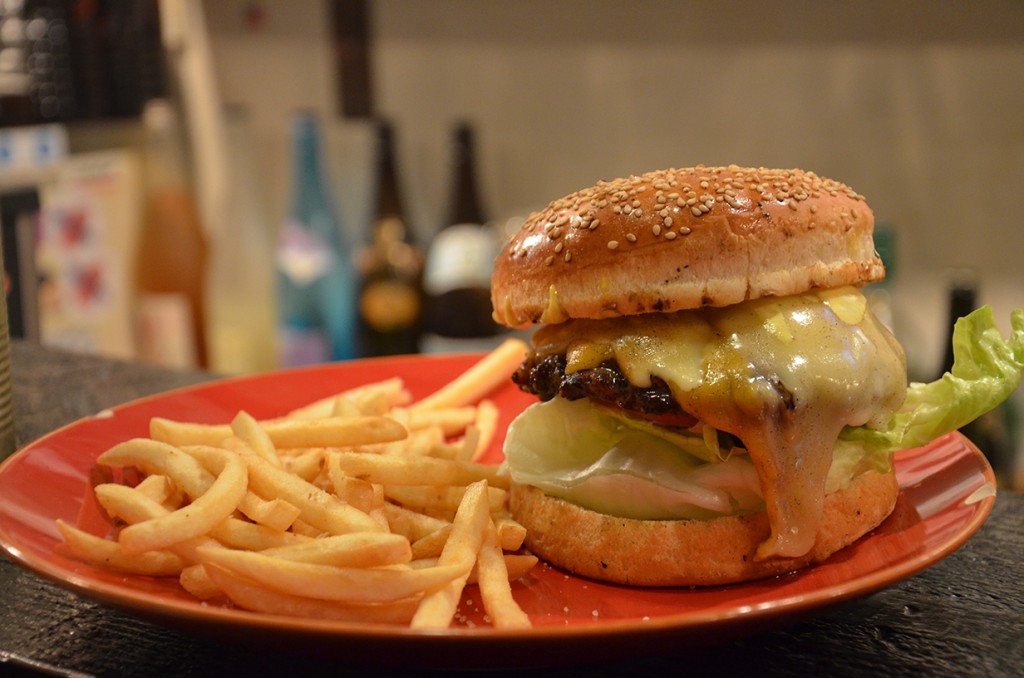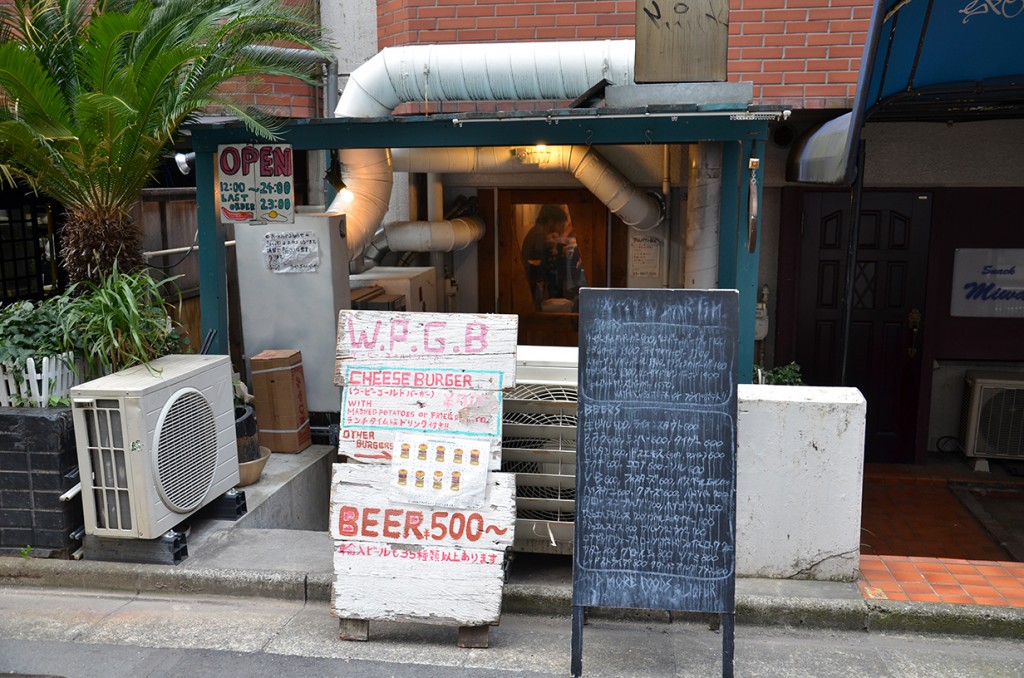 Website: http://wpgb.exblog.jp
Address in English: Tokyo-to Shibuya-ku Shibuya 1-9-4
Address in Japanese: 東京都渋谷区渋谷1-9-4